ABOUT H.M. WARD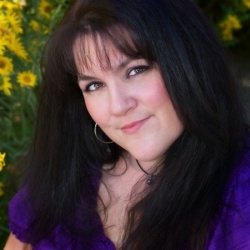 H.M. Ward is a NEW YORK TIMES & USA TODAY bestselling author. Ward enjoys writing novels and novellas with twisting plot lines and unexpected turns. Her ability to shock the reader has grown a following of over 70,000 fans, and a social reach of over 17 million people. Ward has strong marketing skills and became a full time writer less than a year after her first novel appeared on the market.

THE ARRANGEMENT is her next series of young adult romance serials. These short novels feature Avery and Sean. If you liked SECRETS, you'll love THE ARRANGEMENT.

H.M. Ward's novel SCANDALOUS hit the Amazon top hundred list in Jan 2013. She has also been one of the top 100 Amazon authors at various times. This year, Ward sold her 100,000th book.

Press: Ward was in the Washington Post about her debut novel Demon Kissed.

Series: Demon Kissed, Vampire Apocalypse, The Secret Life of Trystan Scott, Secrets, The Arrangement, Scandalous


Like me on facebook!